Using a builder for your home addition is a great way to add extra square footage to your home without the hassle of moving. Have you always wanted to add a family room , to extend your kitchen or maybe even add a whole floor or garage to your home? Hiring a Guilford builder for your additions is a wonderful way to achieve quality for this extra space needed in your home.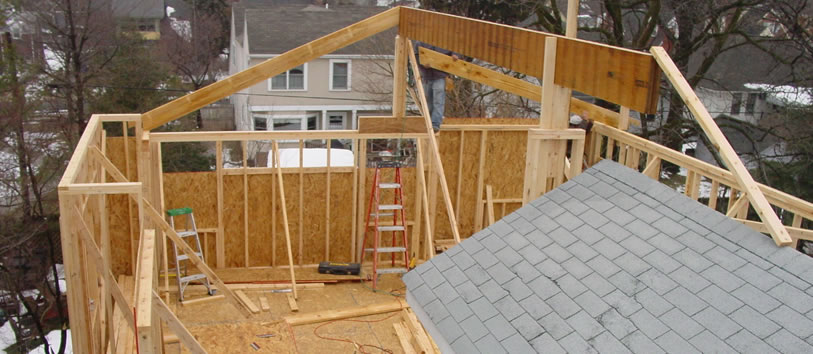 Free Guilford Home Addition Estimate
We employ only detail oriented remodeling professionals for all your home remodeling dreams. We understand that installing more square footage to your home is probably the most expensive aspect of remodeling you will ever do to your home. Contact us now to get a free home addition estimate. We are here to make sure your house expansion doesn't look like an afterthought, and it blends in with the rest of the current structure.
We can help in every aspect from the demolition, to electrical, plumbing, flooring, drywall, painting, siding, roofing, masonry or brickwork. Call Connecticut's Handyman today at (860) 469-5004 to have a free home addition estimate, so that we can get started with the project of your dreams and completed quickly on your home. We have the professionals to complete the entire process, from start to finish.
Expanding your house can also increase your homes value. It is also a beautiful way to upgrade the outside of your home and give you the ability to create the home you always dreamed about with a custom built design. We have designs to suit every budget and aesthetic needs. Our home builders have floor plans to suite all your families needs. Hiring a home builder that you can trust, for an estimate on such a large project is important. Call the company your neighbors trust, let us be your Guilford home builder and we will make your imaginations come true.
Whether you're looking to add on a bedroom, bathroom, kitchen, or just an extra entertainment space, Our builders can help guide you through the whole process of having an addition added onto your Guilford home.
Guilford Home Builders in Connecticut
Build, Construct, or Design
Bathrooms
Bedrooms
Bump Out Additions
Dens
Dormers
Enclosed Patios
Family Rooms
Garage Conversion
Screened Porches
Sunrooms
---
Fill out our free estimate form or Call (860) 469-5004 to speak to a Connecticut Handyman today.