Hiring the right heating and cooling company for your HVAC services is a very important decision for your home. We have over 20 years of experience installing and repairing central air units, heat pumps, hot water tanks, filtration systems and furnaces. Ensuring they are working properly is a necessity, not only to control the temperature in your home, but also to ensure the safety of you and your loved ones.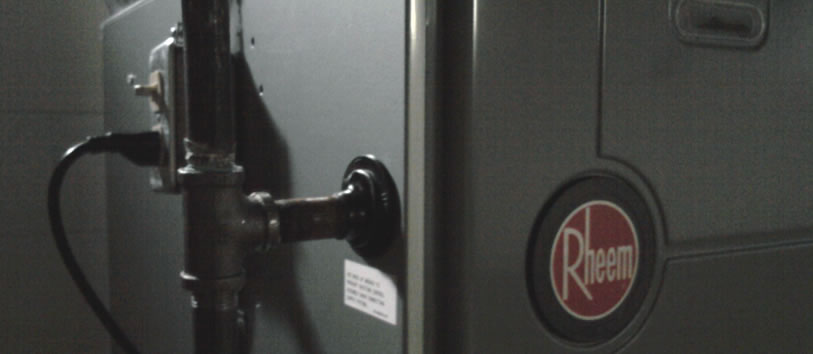 Has your A/C ever stopped running on one of those hot Connecticut days, or your furnace gone out on a cold windy night, Connecticut's Handyman is always here to help, so call (860) 469-5004 for one of the best New Canaan heating and cooling companies around. Whether you need a furnace repair or replacement you can expect quality care when hiring us.
Getting an estimate to make sure both your HVAC units are running to their fullest ability is very important. We only hire skilled technicians for all your heating and cooling needs, our technicians are highly knowledgeable in all aspects of heating and cooling repair. You can rest assured all your repairs and replacements will be completed with the highest quality of service.
When getting a new furnace estimate in New Canaan our team is always working to bring you the most energy efficient and budget friendly heating and cooling services. Installing or cleaning things like duct work or a filtration system can help the air flow in your entire home and keep your family safe from things like dust, allergens , pet dander and even some viruses.
Don't wait for one of those 5 degree days, contact us today to get a free New Canaan furnace repair estimate for your home. We specialize in all HVAC repairs! The next time you have problems don't hesitate to give us a call we promise you wont be disappointed.
HVAC Services in New Canaan, Connecticut
Replace, Evaluate or Install
Air Conditioning
Air Filtration
Central Air
Code Compliance
Commercial and Industrial
Electrical
Energy Efficient Appliances
Energy-Saving Homes
Humidifiers
Natural Heat Sources
Repairs
Solar Panel Installations
Swamp Coolers
Ventilation Systems
---
Fill out our free estimate form or Call (860) 469-5004 to speak to a Connecticut Handyman today.