When you're in need of a plumbing company for repairs done at your home right away, it can be quite a headache searching for quality and honest service. We have been doing plumbing in Connecticut for over 20 years, providing only professional top notch quality services. We understand it's an emergency when it comes to leaking water in your home.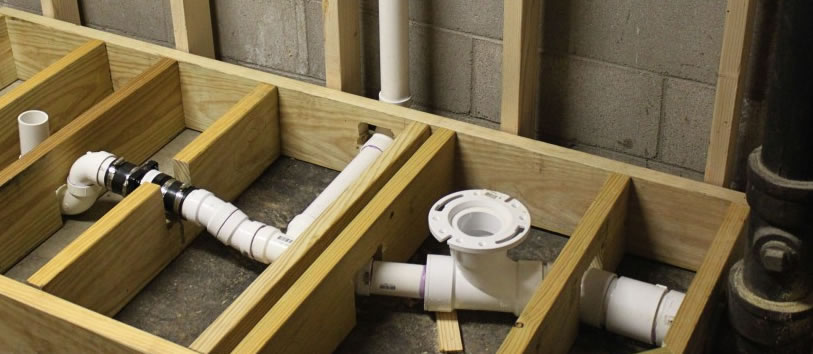 Our company can fix a dripping faucet or a constant running toilet in your home for a fair price, they can really add to your bill making them more expensive then they should be, and who wants to pay more than they have to. Sometimes you need more extensive work completed throughout your home, in that case our licensed and insured master plumbers will work closely with you to give you the best plumbing company in Connecticut. Call us today for a free plumbing repair estimate at your home.
Whether it is a dripping bathroom or kitchen faucet, or installing completely new copper pipes to your existing home or new build, we can help you fix all your problems. Connecticut's Handyman is here for all of your repair needs. Contact us today at (860)469-5004 to be connected with the best Connecticut plumbers, for a free plumbing repair estimate.
Whether you're looking for an estimate for repairs or replacements on your garbage disposal, toilet, faucet, shower diverter, hose spigots, water heaters, or if you're looking to have new pex lines ran, or to have all of your pipes replaced, call the company your neighbors trust. We only employ the most knowledgeable and experienced plumbers, to ensure that we can help you with all of your needs. We offer the best plumbers in Connecticut so you can rest assured the job will be done right the first time.
Plumbing Services in Connecticut
Backflow Problems
Bathtubs
Clogged Main Sewers Snaked
Code Violation Correction
Copper/Pex Repipes
Draintile Replacement/Repairs
Faucets
First-Floor Laundry Rooms
Floor Drains
Frozen Pipes
Garbage Disposals
Inline Sewer Video Inspection
Insta-Hot Water Heaters
Pedestal Sinks
Sewer and Drain Cleaning
Sewerline Hydrojetting
Shower Pans
Sinks
Tankless Water Heaters
Toilet & Urinal Repair
Vanities
Washer and Dryer Hook-Ups
Water Heaters
Plumbing Service Areas in Connecticut
Counties We Serve
---
Call (860) 469-5004 to speak to the Best Connecticut Handyman, or fill out our free estimate form.