Hire the best Connecticut handyman can be the easiest way to go to save money on your smaller home improvement needs. We are here to help you with all of your home maintenance concerns. We understand that having a stranger in your home, means that you need to be able to trust that person with all the little odds and ends. We only send the most qualified, knowledgeable handymen, based on the type of repairs you have around the house. We pride ourselves on quality workmanship, and have over 20 years of knowledge and experience. We are experienced in every aspect of construction, from plumbing, to electrical, to all the odds and ends in between.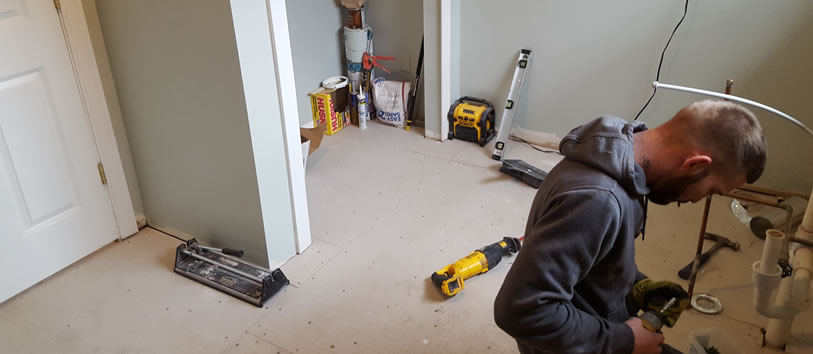 Smaller jobs as simple as hanging pictures frames, or mounting a TV, assembling furniture, to heavy cleaning, can sometimes seem overwhelming, and we're here to take that burden off of your shoulders. When you want an experienced handyman in Connecticut, call Connecticut's Handyman at (860)469-5004. Honey Do List? we'll take care of it for you, at an affordable cost. Call your trusted Connecticut handyman today for whatever home repairs you have. Our trusted team of handymen will provide you with an in home estimate, to go over whatever types of jobs you need done.
Cabinet repair, roofing repairs, siding repairs, window repair, you name it, we fix it! From painting and drywall, to custom renovations, there's no job that we can't handle. We are here to help you maintain your home, to make sure you are able to simply enjoy it. Contact us today for a free handyman estimate and we will help you to fix almost anything.
Are you a landlord, looking for someone to help maintain your property? Contact us today for a free estimate or quote to have that rental inspection list taken care of! We offer fast, friendly, and affordable home repair services!
Handyman Services in Connecticut
Build, Construct Install, Fix or Assemble
Chimney Cleaning and Repair
Disabled Access
Doors and Windows
Electrical Work
Flooring
Gutters
Home Improvement
Home Maintenance
Kitchen Remodeling
Landscaping and Gardening
Light Fixtures
Painting and Wallpaper
Plumbing
Sprinkler Systems
Walls and Fences
Washer and Dryer Hook ups
Handyman Service Areas in Connecticut
Counties We Serve
---
Call (860) 469-5004 to speak to the Best Connecticut Handyman, or fill out our free estimate form.