If your in need of a concrete driveway estimate or maybe your driveway has really taken a beating and just needs a concrete repair you have come to the right place. Maybe you've been thinking about creating that backyard oasis with a beautifully designed custom brick firepit and having extra area to enjoy quality time with loved ones? If so we're the team that can help, our company has over 20 years experience when its time to replace concrete driveway in Connecticut. Our masons are able to guide you through the entire design process, while leaving the back-breaking work to the cement professionals. We specialize in all types of cement repair work.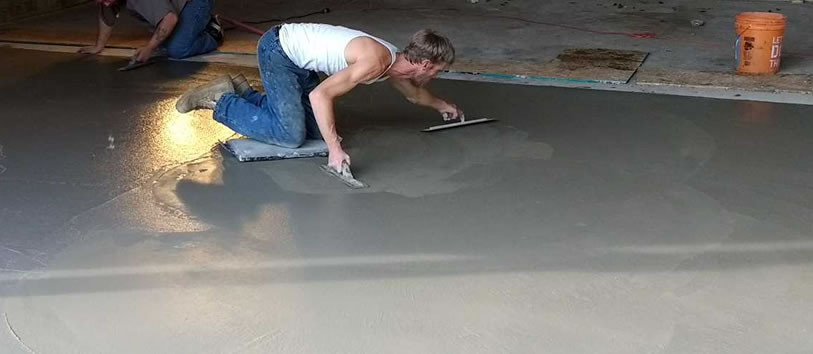 Masonry work like cement driveways, cobble-stone walkways, and brick pavers can give your home a cozy feel, and provide more space for all your families needs, throughout all the seasons. Are the mortar joints around your chimney or home starting to deteriorate. Call us today for a Connecticut cement driveway estimate at (860) 469-5004. Installation techniques play a big role in the longevity of your investment, along with the type of material used. We have been installing brick pavers and masonry stone with customer satisfaction and quality workmanship, and our professionals can help guide you on the best types of materials to use for your home.
Stamped concrete is another great option for patios, driveways and sidewalks. Patios made out of stamped concrete, are custom designed according to what you desire, it can be installed in all different shapes, in any size, and the variety of colors to choose from are endless.
Connecticut's Handyman strives to complete every masonry job to the highest satisfaction of each and every Connecticut customer. Call us today at for a free estimate on any and all of your concrete needs.
Concrete Services in Connecticut
BBQs
Brick Work
Chimneys
Commercial Buildings
Concrete Blocks
Concrete Work
Driveways
Earthquake Safety
Fountains
Marble Work
Mortar Repair
Porches
Structural Repairs
Swimming Pools and Jacuzzis
Walkways
Weather Damage Repair
Concrete and Masonry Service Areas in Connecticut
Counties We Serve
---
Call (860) 469-5004 to speak to the Best Connecticut Handyman, or fill out our free estimate form.