Bathroom remodeling is a major investment in your home. Connecticut's Handyman is your trusted local bathroom remodeling expert in Connecticut. We will help make your renovation dreams come true! We are known for having the most honest and trusted skilled tradesman in the full remodel process. From the day we provide your bathroom remodeling estimate to finishing the project we will be with you during the entire project helping you transform your new dream makeover.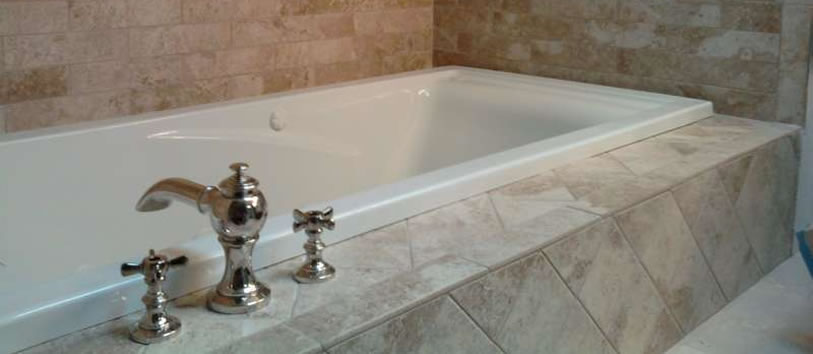 Free Bathroom Remodeling Estimate
Whether you are looking to have a small update or a complete floor to ceiling remodel, our team specializes in all aspects of your bathroom renovation. From a classic look to contemporary modern our team is here to help you accomplish the vision of your makeover. Call (860) 469-5004 because we are here to help guide you through the process in choosing the best products and styles. From soaking or jacuzzi tubs, bathtub liners to frameless shower doors, stand up showers, custom and standard shower fixtures, granite or quartz countertops, single or double vanities, toilets and bidets, custom tile and flooring, and everything in between. Let your Connecticut bathroom remodeling estimate be the beginning of your entire renovation process regardless of how big or small.
Do not hire just anyone in Connecticut to push through your remodel. When it comes to such a large improvement estimate, you want to make sure you hire a professional bathroom remodeling contractor in Connecticut who can use years of experience and guide you through every step of your project. Only our skilled tradesmen understand all the ins and outs, and can help you evaluate your design, to make your dream makeover come true. Our crew will put their best foot forward and will go to work for you, the right way, the first time.
Are you ready to start your new bathroom renovation oasis? Fill out our no obligation contact form to be connected with Connecticut's Handyman to accomplish your dreams. We will help align you with the foreman who has the skills you need to have your dream remodel completed this year!
Bathroom Remodeling Services in Connecticut
Upgrade, Design, or Remodel
Bathroom Electrical
Bathtubs
Corian
Exhaust Fans
Faucets
Granite
Jacuzzi Tubs
Mirrors
Pedestal Sinks
Rough Plumbing
Shower Pans
Showers
Sinks
Tile
Toilets
Towel Racks
Vanities
Bathroom Remodeling Service Areas in Connecticut
Counties We Serve
---
Call (860) 469-5004 to speak to the Best Connecticut Handyman, or fill out our free estimate form.