Siding is a great way to give your home that great curb appeal you've always dreamed of having. Proper installation also helps keep our homes cool in the summer time and stay warm in the winter, by holding in the heat through insulated materials. It also helps protect your home from weather, whether it be rain, snow, sleet, wind or hail. Quality installation will ensure your property will withstand all of natures elements throughout the year. Connecticut's Handyman keeps the cost down and can help with any siding repair and/or replacement project in Connecticut.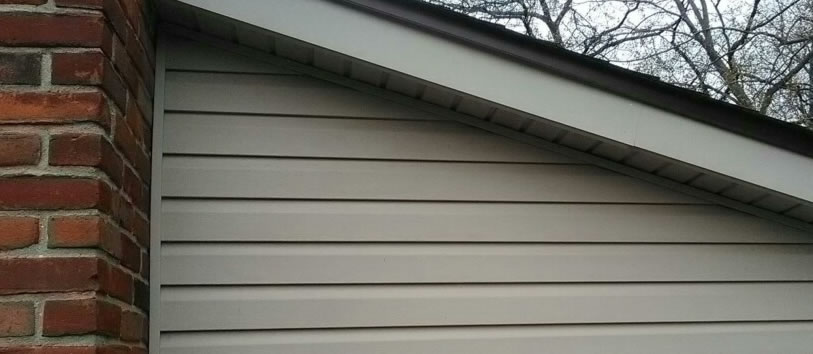 If the siding cost of damage to your home is an issue contact us for a free Hardie board siding estimate. Hiring a licensed and insured professional for all your wood, aluminum, and vinyl siding needs can ensure the repair will both look great and stop any further damage from happening to your home. While the simplest of repairs could be accomplished with a little research and some elbow grease, hiring a professional saves you the trouble and time and ensures the repair job will be done correctly, and efficiently. Call us today at (860)469-5004 for a free vinyl siding cost estimate. From a simple repair like a loose or deteriorating piece to heavy construction-like insulation, weather safety and code compliance, our professionals are here to get the job completed properly.
The skills required for a contractor include broad knowledge of both framing and finish carpentry & Hardie board installation. We have a complete understanding of how weather and ware affects homes, and mastery of all the latest techniques in energy-efficient installations that can lower your gas and electric bills overnight. If you want to brighten up the curb appeal with new vinyl or Hardie board, contact our team for a free siding repair estimate.
Aluminum trim is one of those finishing touches, that completes your new installation project, and gives your home that brand new feeling, leaving you with that amazing curb appeal you've been wanting. The cost of trim is important and comes in all sorts of colors, with a variety of designs as well. Our trained Hardie board professionals will help guide you through the process of choosing the colors, as well as trim, that will best suit your home. Contact Connecticut's Handyman today for a free siding on Hardie Board estimate in Connecticut.
Siding Services in Connecticut
Asphalt
Clapboard
Composite
Energy Efficiency Checks
Gutters and Runoffs
Hardie Board
Installation
Insulated
Masonry
Metal
New Home Construction
Repairs
Shingles
Vinyl
Water Damage Repair
Weather Safety Checks
Wood
New Siding Service Areas in Connecticut
Counties We Serve
---
Call (860) 469-5004 to speak to the Best Connecticut Handyman, or fill out our free estimate form.