Porches are a great way to extend your living space to the outdoors and give you an extra comfortable space to entertain. Connecticut's Handyman has been providing some of the best porch repair in Connecticut for over 20 years. Whether you're looking to have your concrete top resurfaced or replaced, or if you're wanting to have the wood re-stained, or needing to change over to composite decking, we have the professionals to help.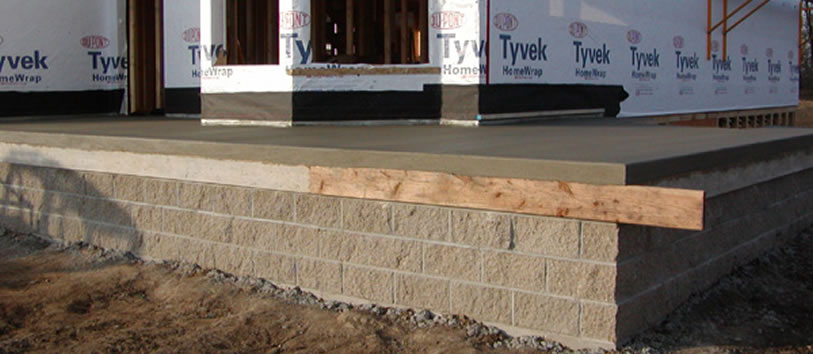 While most are not covered this means they end up being the most exposed to mother nature's elements. From snowy winters to sun blinding summers and even the rain help to cause problems for your porch which may cause the need to replace your step or maybe it needs staining, rotting fixed, warped deck boards replaced or the whole structures integrity is messed up. We can help fix the problem to your satisfaction.
Never put salt on your steps as the salt deteriorates the steps and you will need to replace them. Contact us at (860)469-5004 for a free porch and step repair estimate. Step repair in Connecticut is one of the most common things we fix. Whether your looking for an estimate to upgrade or build a new front or back porch, there are many different types to choose from like concrete, brick or wood to choose from. A porch repair in Connecticut is a great way to update your homes curb appeal.
Although our Connecticut porch repair experts make it look easy it is not a simple task that you could complete, working with a qualified contractor may save you a lot of hassle and time. Our contractors will be able to help you decide what building materials and costs best meets your needs. Call our team today for all your repairs and building needs.
Porch Repair in Connecticut
Code Compliance
Concrete
Coverings and Awnings
Custom Design
Enclosed
Finishing
Framing
New Construction
Remodeling
Repairs
Stone
Sunrooms
Water Damage Repair
Wood
New Porch & Repair Service Areas in Connecticut
Counties We Serve
---
Call (860) 469-5004 to speak to the Best Connecticut Handyman, or fill out our free estimate form.