Hiring the right Connecticut attic insulation contractor is a very important aspect for your home to be properly equipped to handle mother nature, it helps to keep your house warm during the cold Connecticut winter months, and will help to maintain a cool home during the hot summer months. The key to ensuring your home is at an appropriate temperature year round, is keeping the correct R-value in certain areas of your home. Colder climates, tend to use a higher value of wall insulation, as opposed to homes in warmer areas, where not as much is needed.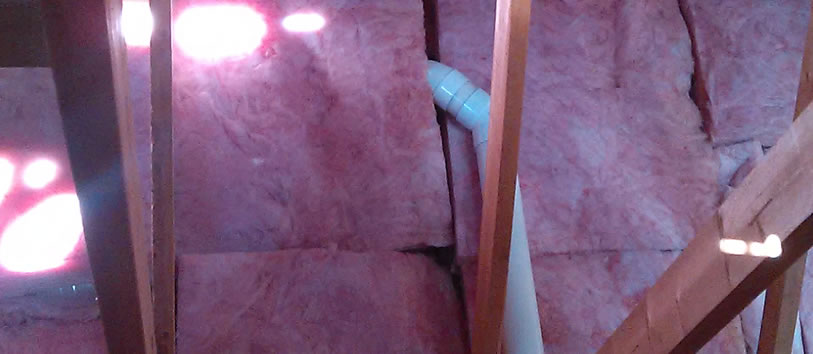 Installing the right amount is a great way to make your home more energy efficient, and to help save you money on home heating and cooling cost throughout the year. Call Connecticut's Handyman at (860)469-5004 for a free wall insulation estimate in Connecticut. Our technicians have over 20 years of experience in the industry, and can help you determine the proper R-value and kind that will best suit your needs.
You can choose from blown-in, fiberglass, cellulose, batted or spray foam. We can help go over the pros and cons of each type, as well as determine what R-value is needed for your home. Whether you're looking to have some extra put in your attic, or behind the walls, in the basement or in the garage, we're here to help get the job done, correctly and efficiently. It's imperative you get an wall insulation estimate that provides the correct amount to keep moisture out of your home, lessening the likelihood of having mold troubles in the future.
Connecticut's Handyman is here to help you achieve all your insulation needs, whether is fiberglass, cellulose or foam. Contact us today for a free attic insulation estimate or any other type you may need.
Insulation Professional in Connecticut
Spray, Install or Replace
Buildings
Code Compliance
Commercial
Energy Conservation
Fireproofing
Green
HVAC
Industrial
Residential
Soundproofing
Thermal
Insulation Service Areas in Connecticut
Counties We Serve
---
Call (860) 469-5004 to speak to the Best Connecticut Handyman, or fill out our free estimate form.