Fence installation can be a very costly project. Contact us first for the best New Haven fencing contractors for a free estimate, to ensure affordable pricing, and quality work. Our foreman have years of experience in installing and repairing all types of fences, from vinyl, to chain link, to a exotic wood. We can help make recommendations as to what would be best for your property, based on your individual needs.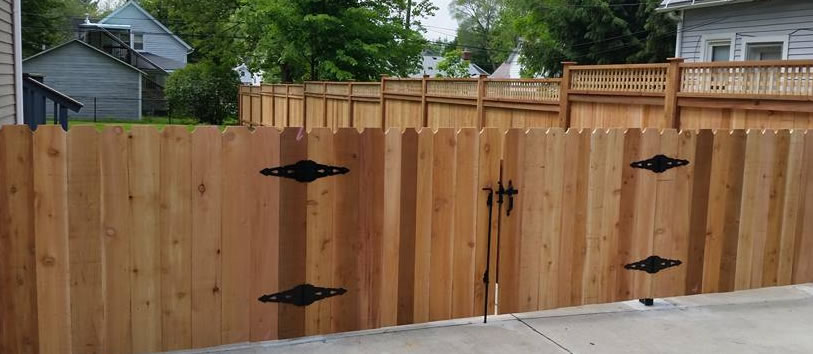 They are great way to enclose your outdoor space and give you privacy while being outdoors. The most popular types of fencing are usually wood and vinyl. Call us today at (860) 469-5004 for a free estimate to have your fence repaired, or a new one installed. Fencing comes in many sizes to fit your needs and wants. Often used to keep pets in, or intruders out, we know that your home being secured is important, and we are here to make sure you get professional work at an affordable price.
Perhaps you just need some repairs, such as loose boards, or a gate repair, or maybe even a few vinyl fencing slats replaced. We specialize in repairs as well, and won't automatically try to talk you into replacement, as some New Haven fence companies do. We offer services from customized installation, to repairs, to full replacements.
Contact us today for quality installation and Connecticut's Handyman will save you the time and effort of having to try to accomplish it by yourself.
Whatever type you need for your pet's safety in your yard, and to help keep trespassers out, or strictly for privacy, we are one of the best New Haven fence companies around and ready to get the job done for you. We'll help accomplish your needs for your front or backyard or business.
Fence Companies in New Haven, Connecticut
Build, Construct or Assemble
Barbed Wire
Cedar
Chain-Link
Electric
Hardwood
Picket
Privacy
Redwood
Removal
Repairs
Security
Temporary
Wrought Iron
---
Fill out our free estimate form or Call (860) 469-5004 to speak to a Connecticut Handyman today.